This week it's time to resume our regular dinner parties. Every week - or every week possible, we have a group of pals that gather around our (small) table and eat up whatever I'm cooking, have a few glasses of wine and the best conversations. As I've said before, it's my favorite night of the week from the first guests to the last dish, I adore the chilled out time spent with friends.
Unfortunately as the guest list grows, our re-finished estate-sale table shrinks and it's harder and harder to accommodate crowds comfortably, so the decision on a new table is looming as is the battle of form and function.
We've been eyeing this extending behemoth from Pottery Barn. Going from 86" to 122" when fully extended it has one of the bigger unextended to extended ratios of any table we've seen.
I really like the industrial look - the steel supports and aged wood, but let's face it, this puppy is huge. Especially huge for our DC apartment.
Another option - again not exactly styled in the way we would have it - is the San Giovanni table from
Napa Style
If you look under the table here, you can see what looks like a second set of legs - which is exactly what they are. The outer legs enclose the inner when it's not extended. This table also surpasses Pottery Barn in open/closed ratio - from a collapsed 70" to a staggering 142" fully expanded.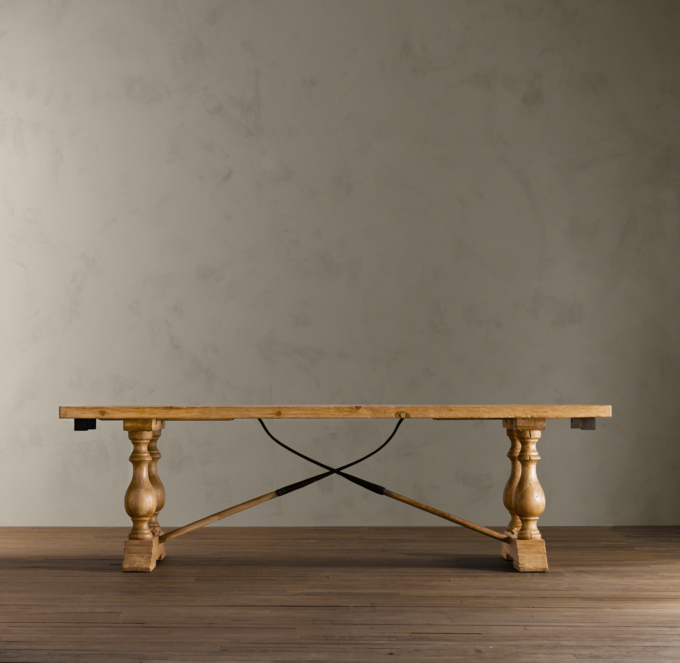 Restoration Hardware's
Vintage Farm Tool Table
captures a little bit more of the character we're looking for and still expands significantly from 76"-112."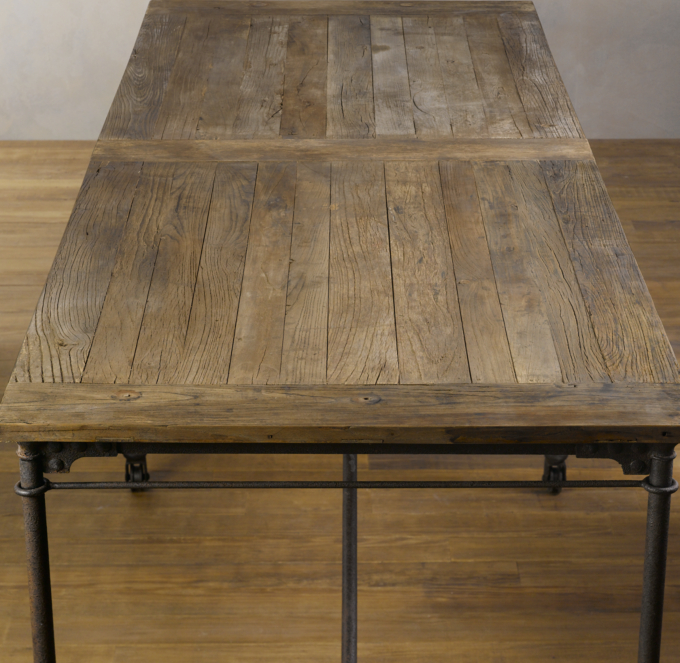 And if we're talking pure form - I have a lot of love for the
Flatiron Table
, also from Restoration Hardware. A reclaimed door on cast iron casters in one of two fixed sizes, 72" or 112"
Meanwhile, we'll pull out the extra chairs and crowd around for "breakfast for dinner" - happening later tonight.